Session Start and End Notes in Pipedrive
With Bread & Butter, you can know when your users visit your site, and what they did while they were there, all within Pipedrive. Simply enable Add note on session open & Add note on session close.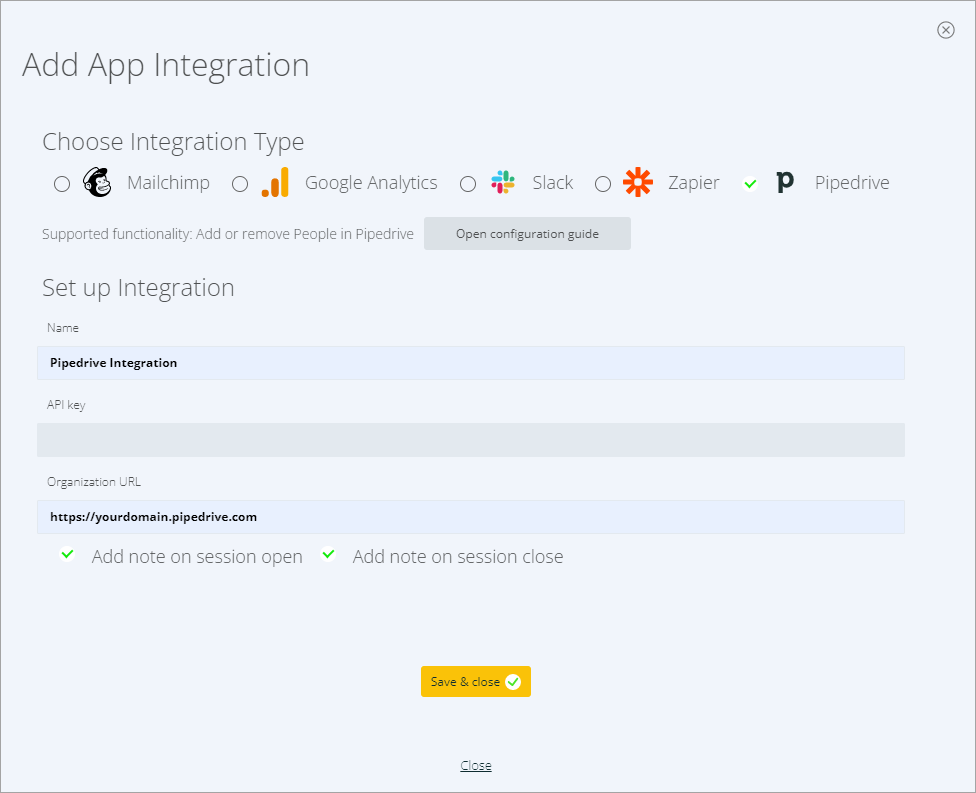 When you enable this feature, when a user visits your site, Bread & Butter checks if they exist in Pipedrive, and will then append a note like this: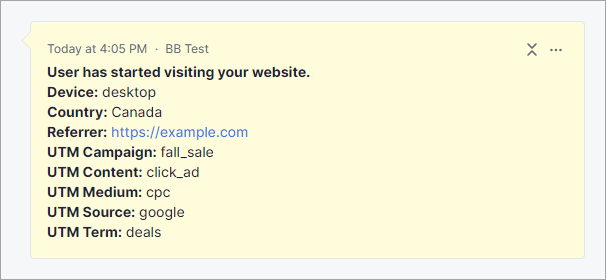 Then, after the user leaves your site, you'll see another note that their session ended: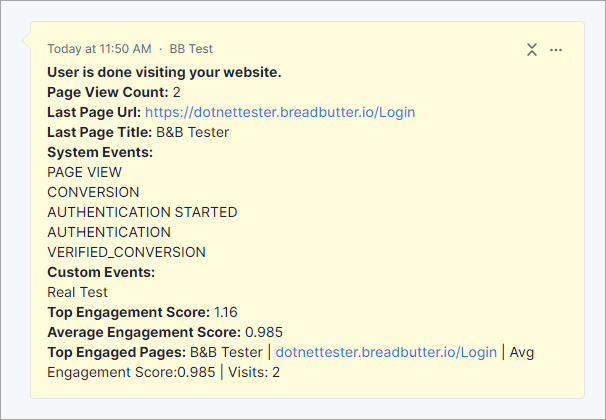 If you enable this along with a Pipedrive rule to add users to Pipedrive, you'll have even more information in Pipedrive to help your sales team succeed.