WordPress Blur Screen Prompt
The Bread & Butter Blur Screen Prompt (Content Gating) functionality in WordPress allows you to restrict one or more pages to logged in users only.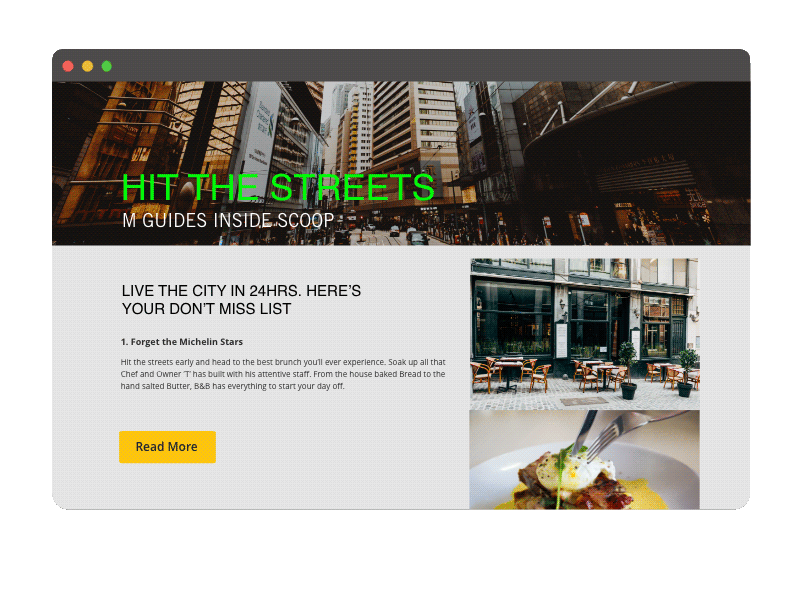 To set up content gating, please follow the steps below.
Step 1
In the left menu in WordPress Admin, click on Bread & Butter.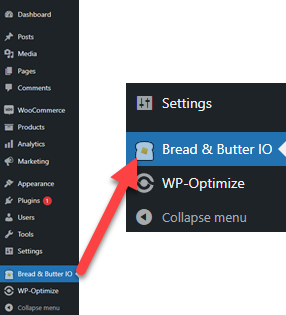 ---
Step 2
Click on the Content Gating tab, then go to the Blur Screen Prompt section to specify the content that logged out users will see, in place of the actual page content.
Tip: Add media, buttons, links and other content to your message using the Add Media button. You can use either the Visual tab or the Text tab to create your message, depending on your comfort level with HTML markup.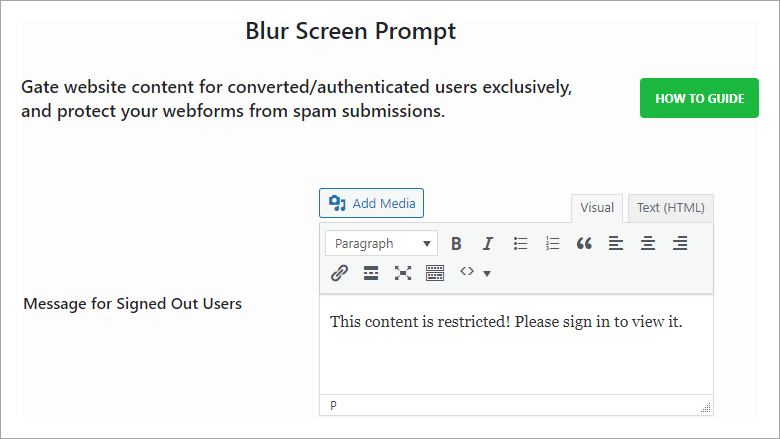 ---
Step 3
Specify the pages that you want to restrict to logged in users. You can choose one or many pages.

---
Step 4
Enter any custom text you wish to appear when logged out users visit the page.
The first paragraph text is the top section of text, or the header.
The second paragraph is the next section of text.
The third paragraph is the last section of text, but it also has an "expand" or "more" option, which is the 'expanded third paragraph'.
The expanded third paragraph is the content you want to display when expanded.
The expand label is the "more" or "expand" text, and can be anything you want. We recommend starting with "more >>" to see how it looks.
Note: This section is optional. If left empty, the default text will be used.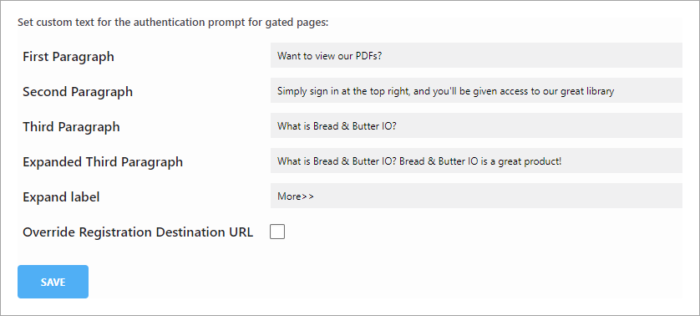 ---
Step 5
Enable Override Registration Destination URL if you've set a Registration Destination URL in your app settings, but want that to not apply to Content Preview pages.
If you do not have a Registration Destination URL set in your app settings, you can ignore this setting.
---
Step 6
Click Save to save and apply your changes.
The specified pages are now gated for logged in users only.
---