Custom Dropbox Identity Provider
Step 1
Log in to the developer site of Dropbox:
---
Step 2
Click on Create apps on the Developer homepage.
---
Step 3
Choose Scoped access for your app's API.
Choose App Folder for the type of access you need.
Enter your App Name. For App Name, we recommend using your organization or company name.
Click Create app.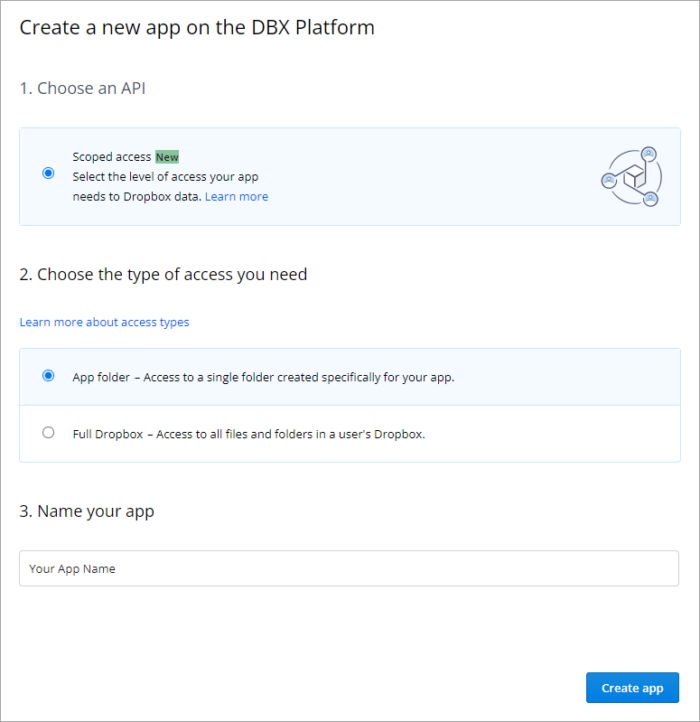 ---

---
Step 5
On the Settings page, click Apply for production.
Follow the steps to complete the production application process. This is required in order for users to authenticate with your App using Dropbox.
---
Step 6
Take note of the Client ID and Client Secret (called App Key and App Secret) on the App page for the Bread & Butter setup below.
---
Step 7
Bread & Butter Setup:
Click Sign In and authenticate (or Sign Up make a new account and authenticate).
Go to Settings in the left menu.
Click on Dropbox under SSO Settings > Social Accounts.
Select "Set Dropbox for Production".
Enter a custom name and description.
Enter the Client ID from the Dropbox setup steps above.
Enter the Client Secret from the Dropbox setup steps above.
Click Save.
Click the checkbox next to your new Dropbox provider to enable it.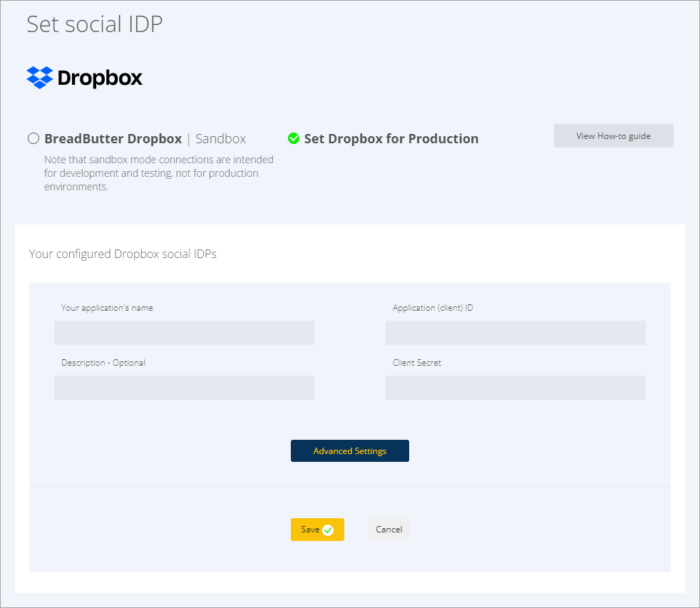 ---