WordPress Plugin – Advanced Setup
If you have an existing Website and Bread & Butter App, and you want to connect your WordPress Plugin to this app, please follow the steps below.
If you don't already have an App created, head back to the WordPress plugin setup page.
Step 1
Click Bread & Butter on the left side menu in WordPress to begin the Setup process.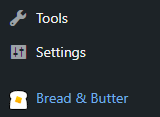 ---
Step 2
Follow the steps on the page to Sign in or Sign up. You can choose to create an account with your email address and password, or log in with Google or any of the other listed Identity Providers.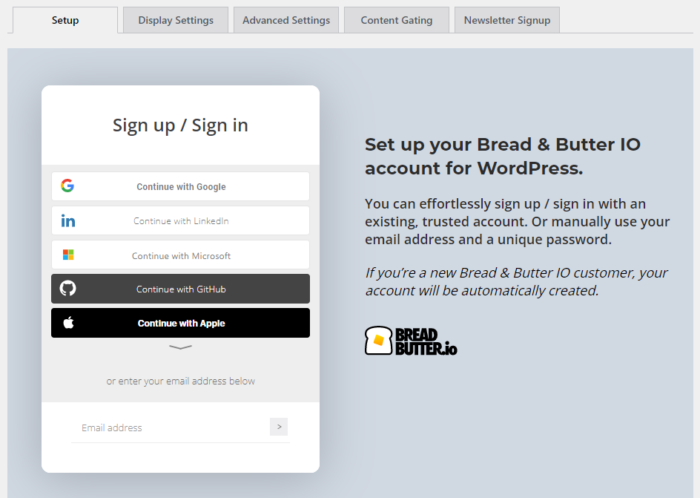 ---
Step 3
You'll be presented with a list of your existing Apps, and the option to create a new App.
If you would like to make your WordPress site the Primary website for the App, select the App in question. Your setup is now complete and you can skip to the last step on this page.
If you would like to keep your App set up with its current website, but also have your WordPress site work with this app as well, do to the next step.
---
Step 4
Log in to your Bread & Butter App at URL, then go to Settings > Advanced Settings.
Under Website Domains, add your WordPress website's domain, then click Add.

---
Step 5
Scroll to the top of the Settings page, and copy the App ID.
---
Step 6
Return to WordPress.
Under Setting up Analytics on the Setup tab, enter the App ID from the previous step.
Click Save.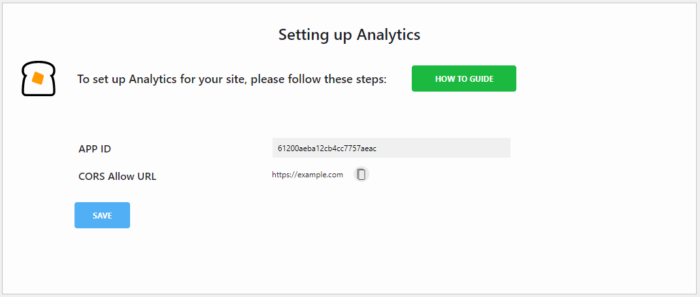 ---
Step 7
Return to Advanced Settings in your Bread & Butter App.
Scroll down to App Secrets, click Generate Secret, and copy your App Secret.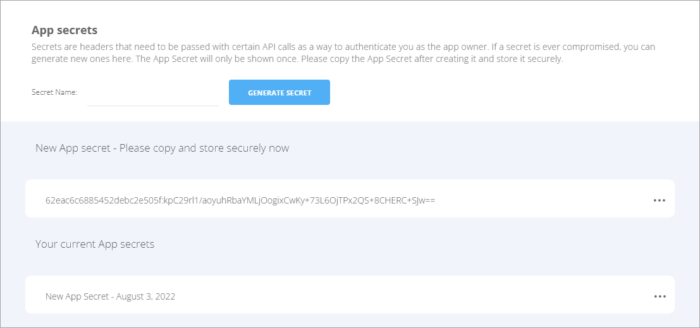 ---
Step 8
Return to Setting up Conversions on the Setup tab in WordPress.
Click Update Secret.
Paste in your App Secret.
Check Enable 'Continue with' on Home page.
Click Save.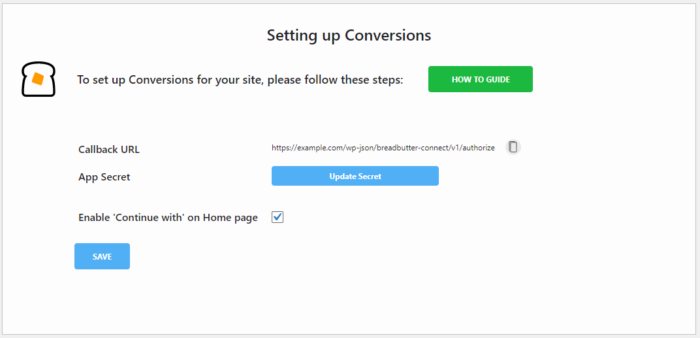 ---
Step 9
Return to your WordPress Website's homepage page. You should now see the Continue with widget load.
If you do not see your enabled providers, please contact Bread & Butter Support.
For more information on all of the available features, check out our Bread & Butter WordPress plugin features.
---