A Referrer is the page a user was on when they clicked on a link to your website. For example, if the user is doing a Google search, Google would be the referrer. Some more examples are:
Social media sites, such as LinkedIn or Facebook.
Review websites, such as Capterra or G2.
Partner companies
If you're not seeing any referrers for your users in Bread & Butter, you may not be advertising or listing your product yet. Once you do, you'll start to see users arrive with referrers in your Bread & Butter Dashboard, with no setup needed within Bread & Butter. It just works automatically.
Checking out referrers in your Dashboard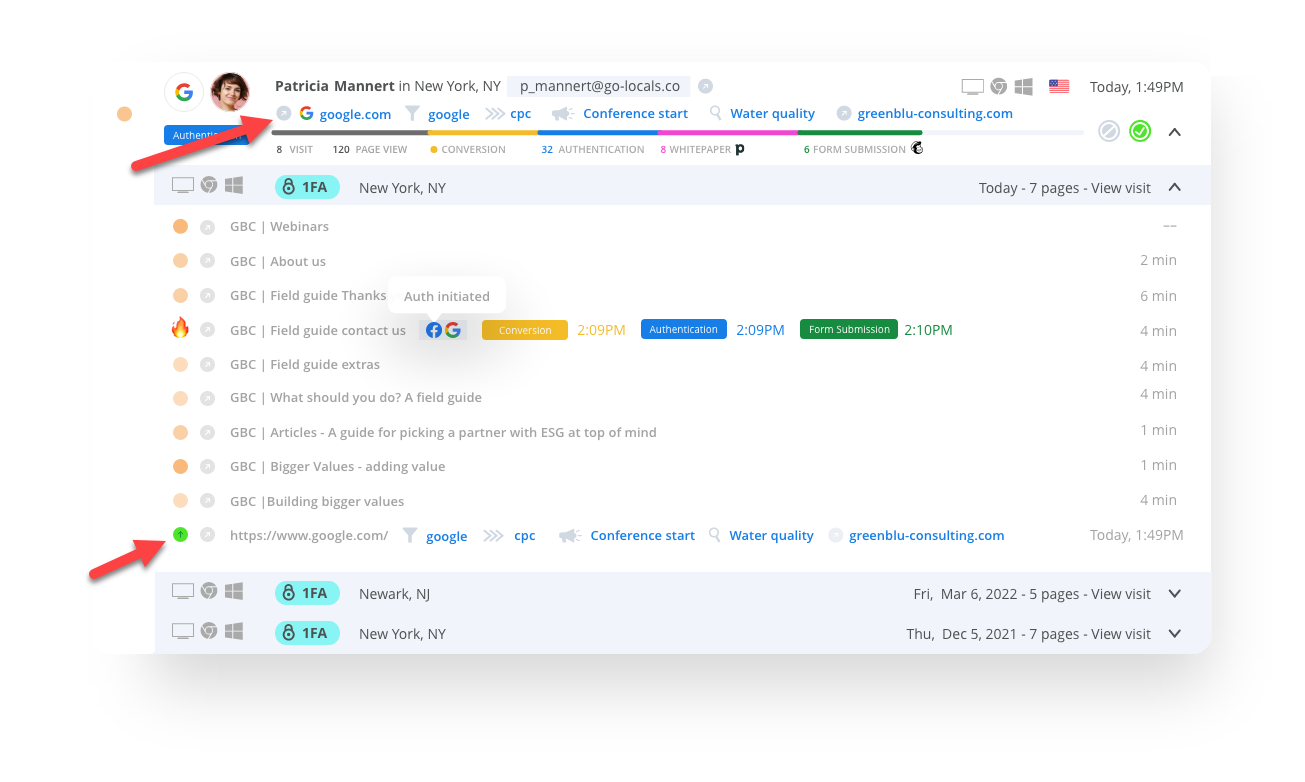 For a user session, the referrer appears at the beginning, with a green arrow. This lets you know where the user was before they came to your website. It also tells you what page they landed on within your website, right above the referrer.
The referrer is also shown in the user section, directly below their name. This allows you to quickly view referrers without having to drill down into the user's session.
Above the Dashboard table, you can also filter for specific referrers to see where all your traffic is coming from. The referrer filter dropdown also gives you a breakdown of referrer counts by percent for the last 30 days.
Referrer Insights
Under the Insights tab on the Dashboard, you may also see your top referrer by visits, conversions, or engagement, depending on what other stats are available. This gives you a weekly or monthly snapshot of what's happening with your users and where they're coming from before visiting your website.
Referrer Trends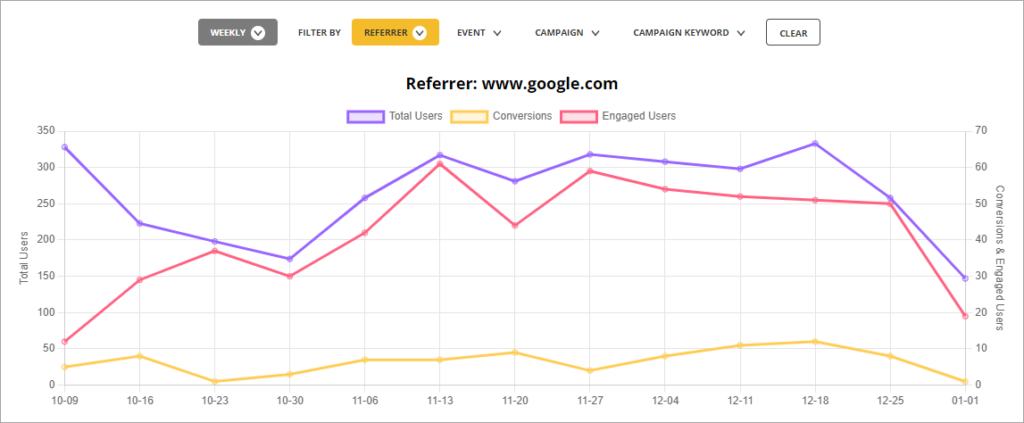 Under the Trends tab on the Dashboard, you can also track your referrer performance over time. If you've just started a LinkedIn campaign, you can apply the LinkedIn referrer and see how your traffic is improving over time. If you've got multiple campaigns on the go, you can also compare them to each other. You can also leverage UTM data to get an even more granular picture of your campaigns. Check out our article on setting up UTM tracking in Google Ads.